X
-Ximenia is an African tree that produces a small fruit sometimes referred to as yellow/tallow plum or sea lemon -The small fruit is less than 2 inches long and contains one seed. Depending on the variety, the ximenia is yellow, orange or red with white spots when ripe. An Ethiopian variety goes yellow. There will be 1 seed in
HEALTHY & FUN FRUITY FACTS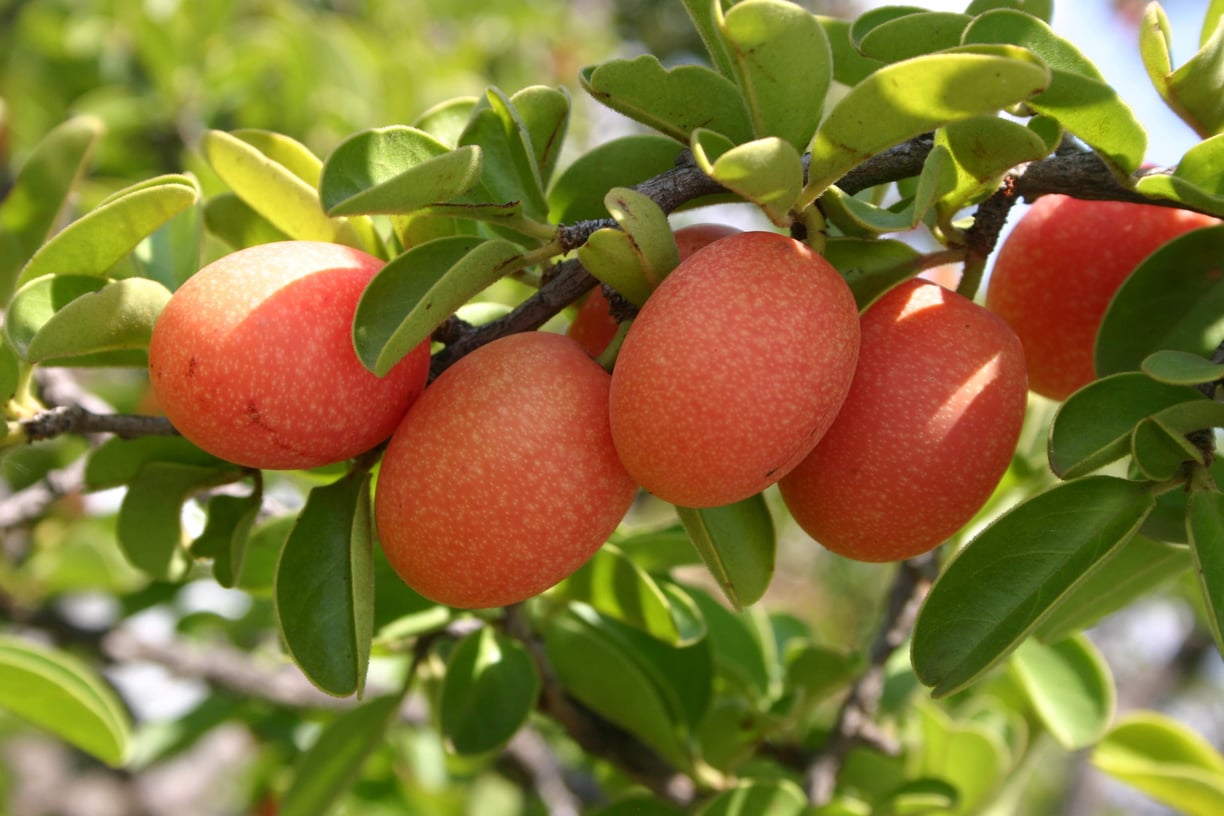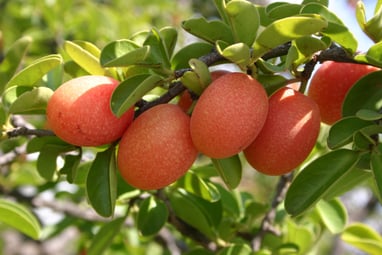 •Ximenia is an African tree that produces a small fruit sometimes referred to as yellow/tallow plum or sea lemon
•The small fruit is less than 2 inches long and contains one seed. Depending on the variety, the ximenia is yellow, orange, or red with white spots when ripe. An Ethiopian variety goes yellow. There will be 1 seed in each fruit.
•The fruit tastes tart and bitter and is a favorite of birds.
•The tree grows up to 20 feet (6 meters) tall and has rough, dark-grey bark. It has long, green shiny leaves and thorny branches. The tree can reproduce itself by seed (it grows true to seed), or via root suckers. It flowers from August to October.