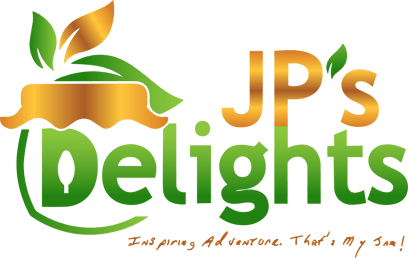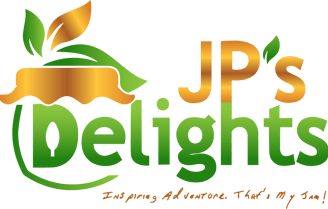 Enjoy a flavor adventure with our small-batch, quality handmade, farm-to-table preserves created from locally-sourced, fresh, seasonal, and unique organic ingredients.
JP's Delights is a trendsetting small business, offering our first-rate preserves and exceptional customer service to shoppers from the comfort of their own homes. We're a local business made up of innovators and forward-thinkers, with the drive & wherewithal to constantly update & improve our preserves and your experience. We have become synonymous with quality, & we ensure a continuous variety of fantastic preserves along with unique limited edition and seasonal items. Check us out and start shopping today.
Inspiring Adventure. That's My Jam!
We founded JP's Delights with one goal in mind: providing high-quality, smart, and reliable preserves. Our passion for excellence has driven us from the beginning and continues to drive us into the future. We know that every preserve counts, and strive to make the entire shopping experience as rewarding as possible. Check it out for yourself!
Since our first day in business, JP's Delights has been offering our customers the best selection of products at unbeatable prices. Our online store has become synonymous with quality and we ensure a continuous variety of fantastic merchandise along with unique limited edition and seasonal items that fit any budget. Check it out and start shopping today!
Mission Statement
Provide good food to good people. We employ women, minorities, and people with disabilities to create quality preserves. We source our seasonal ingredients locally to bring fresh, tropical, and unique delights, straight farm-to-table, small-batch goodness using our multicultural family recipes to your family. We cater to special needs including organic, kosher, vegan, and gluten-free.
Vision Statement
Create a better world by employing fair economic and labor practices, promoting and incentivizing recycling, reusing, and reducing, and donating 10% to research and charities making a healthier world around us.
Purpose Statement
Helping and serving people by improving the quality of life for others, individuals, and society.
We have 80 different preserves rotating all year round. Be sure to catch our limited edition, small-batch, seasonal flavors!