U Part 1
•Ube is also often called the purple yam. It's a type of tuber that's known for its deep purple color, but you can also find it in white. •You'll usually find ube in Asian countries, where it is cooked into many desserts, including cakes and pastries. It has recently started to appear in the United States. •They are starchy root
HEALTHY & FUN FRUITY FACTS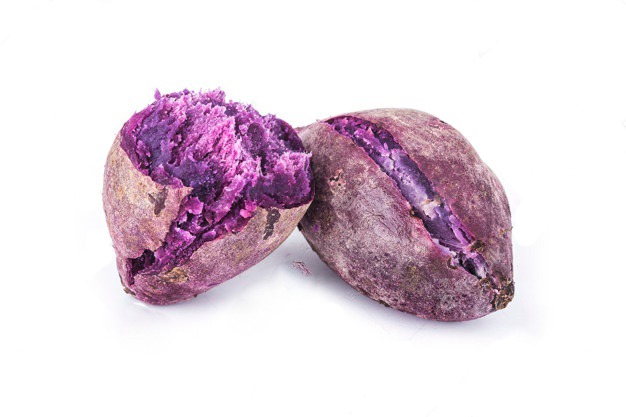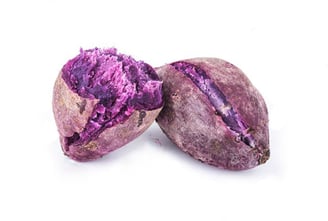 -Ube is also often called the purple yam. It's a type of tuber that's known for its deep purple color, but you can also find it in white.
-You'll usually find ube in Asian countries, where it is cooked into many desserts, including cakes and pastries. It has recently started to appear in the United States.
-They are starchy root vegetables that are rich in carbs, potassium, vitamins A & C, anthocyanins, and phytonutrients, all of which are important for maintaining good health. They have been shown to protect against cell damage and cancer. They may help promote blood sugar control in people with type 2 diabetes. They also have a low glycemic index, which can help prevent blood sugar spikes.
-The resistant starch in ube helps increase the growth of Bifidobacteria, which are healthy bacteria that play a vital role in maintaining your gut health.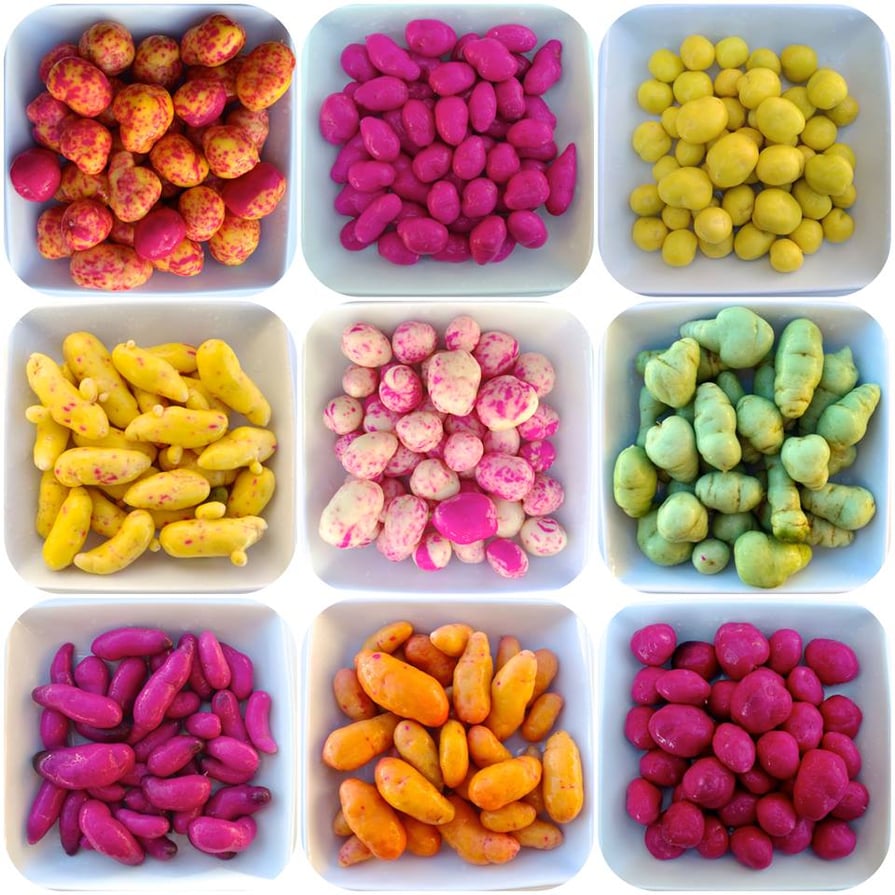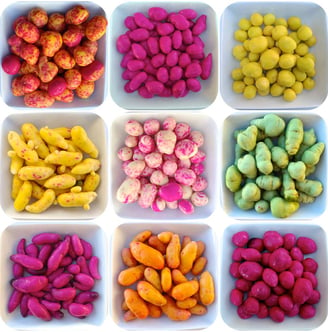 -Ulluco is native to Peru, Bolivia, Ecuador, and to a lesser extent in Colombia, Venezuela, Argentina, and Chile. It is one of the most economically important and widely grown plants in the Andean region of South America.
-Most people eat only the tuber, although you can eat the leaf, which has a taste like spinach. The leaves and tubers of this plant are found to contain high levels of nutrients like carotene, calcium, and protein.
-One of the most striking features of this vegetable is that its tubers are varying in color which includes yellow, pink, purple, and red colors. Some are even candy-striped with waxy and shiny skins.
-Health benefits: Removes skin spots, consists of a good amount of Vitamin C, Eliminates acne problems, Prevents and protects us against rheumatism, Eliminates stretch marks, Removes the scars, Delays cell aging, Anti-inflammatory, and antibacterial food, Relieves and cures digestive problems, Fights Alzheimer's, contains B complex, Good for growing children and pregnant women, high content of Zinc and Calcium
-With a slightly sweet taste, ulluco is a great source of protein, carbs, and vitamin C, especially to the people living at high altitudes in the mountainous regions of South America. It also has less than 2% fat content.
-In Bolivia, ullucos are a traditional food in Catholic Holy Week celebrations. They are not suitable for baking or frying but they can be cooked in many other ways. One of the more popular forms is pickled ullucos.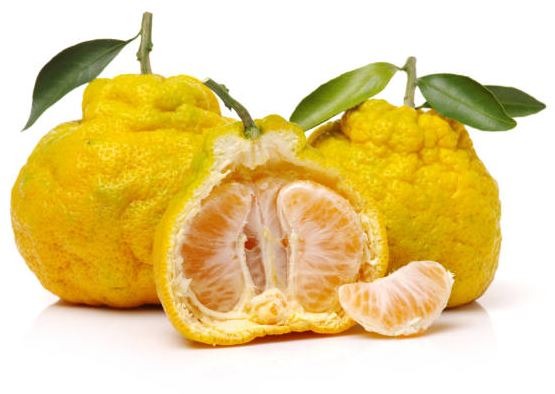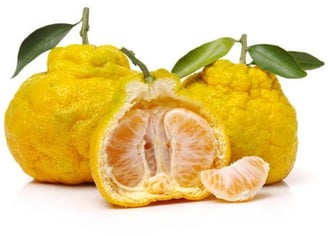 -An ugli fruit is a cross between a grapefruit and a mandarin orange. It's about the size of a grapefruit but tastes a bit sweeter and has wrinkly skin that peels easily. This fruit comes from Jamaica and is also grown in the US. Despite its name, it's not that ugly although it can look strange because its yellowy-green skin is thick, rough and puffy, and sometimes a bit blotchy. It is also known as Jamaican tangelo.
-It was developed by Trout Hall Ltd in 1924 in Jamaica.
-Ugli fruit has a fragrant rind and the flesh is very juicy that contains 70% vitamin C, 2% iron, and 8% dietary fiber, and is low in calories.
-Ugli fruit taste is sourer than an orange and less bitter than a grapefruit. It is slightly larger than grapefruit and doesn't have a lot of seeds. It is rich in vitamin C.
-The polyphenol and anti-inflammatory antioxidants flavonoid compounds in Ugli fruit may help us to protect against viral infections, allergies, and fungal conditions.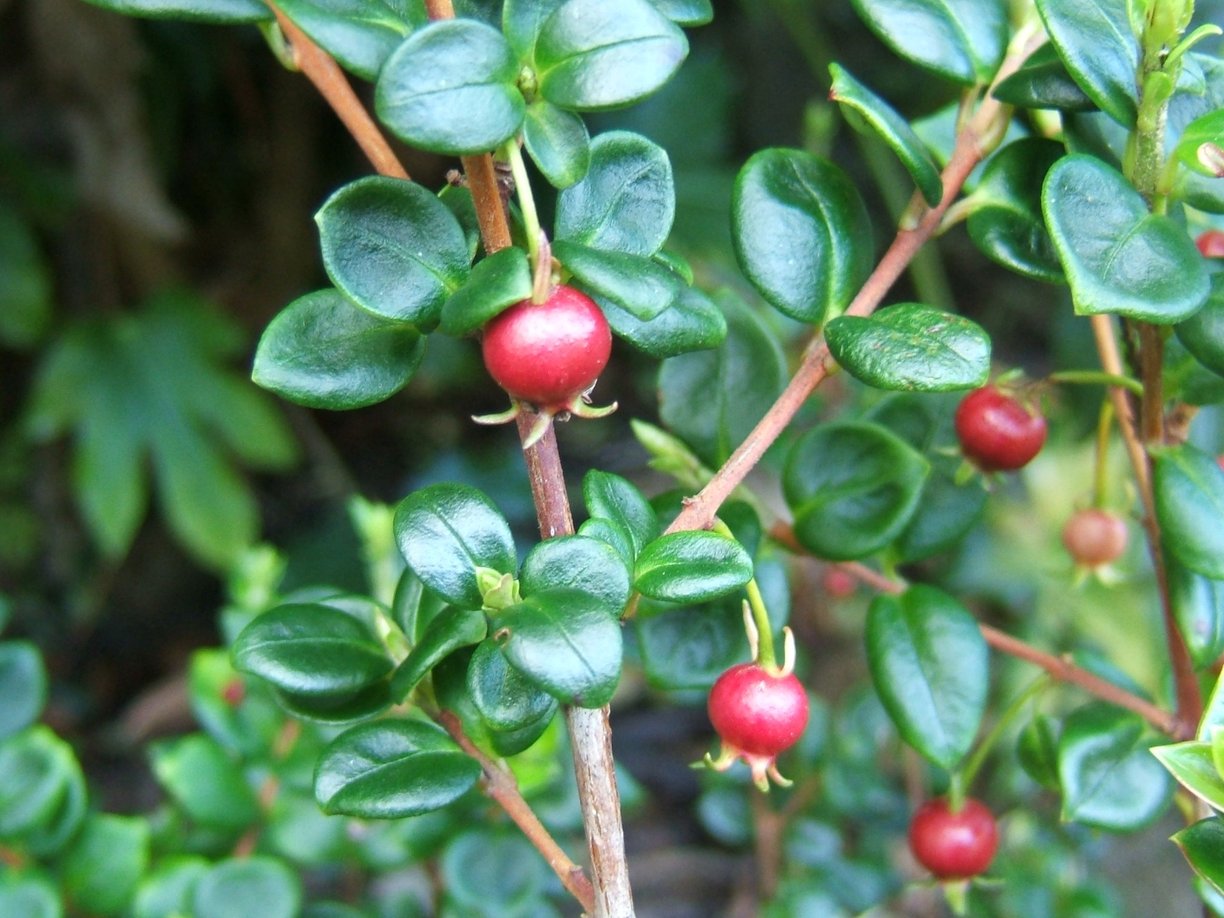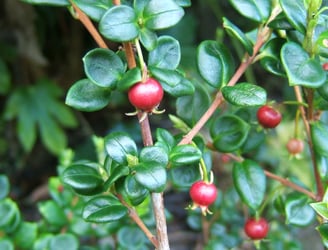 -#Ugni fruit is a very fragrant, purplish-red fruit that looks like berries. They are very small, only growing up to about 1/2 inch wide. Each fruit grows on a 1-inch stalk.
-The fruit has a very delicate flavor, somewhat like strawberries, but with a bit of tartness to it. The seeds are very small.
-Some of the commercial strawberry flavors are actually made from ugni berries, not strawberries.
-It grows on an evergreen shrub related to myrtle, which grows up to 15 feet tall. It can be grown from seed or cuttings. It has glossy, dark-green leaves, and small, white or pink, bell-shaped flowers in the spring. -The fruit appears in the autumn. There is not much fruit before the third year. By its third year, each Ugni bush will bear about 2 pounds of fruit. After that, each year, fruit production will increase by another 2 pounds per year.
-Australian growers have coined and trademarked the name "Tazziberries" for the fruit. They are being grown in Australia in Victoria and Tasmania. New Zealand growers are marketing it as "NZ Cranberries."
-Ugni is native to Chile and Bolivia. It was identified in 1844. Part of its scientific name is in honor of Juan Ignacio Molina (1737-1829.)