Tangerines
•Tangerines protect against heart disease blood clots & can lower your cholesterol. A fabulous little fruit, isn't it? It is low in carbs, fats, proteins, & calories. Also known as mandarin oranges, tangerines are a tasty & refreshing citrus fruit packed with nutrition, including vitamin C, vitamin A, calcium, folate, fiber, & potassium
HEALTHY & FUN FRUITY FACTS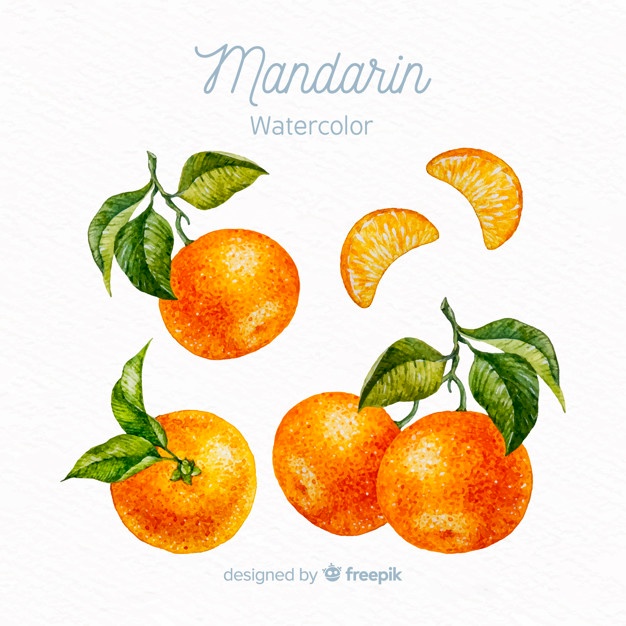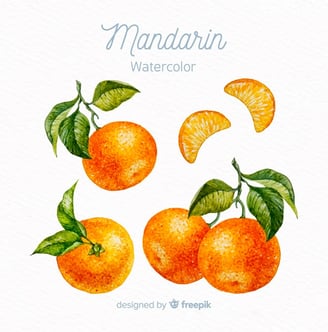 •Tangerines protect against heart disease blood clots and can lower your cholesterol. A fabulous little fruit, isn't it? It is low in carbs, fats, proteins, and calories,. Also known as mandarin oranges, tangerines are a tasty and refreshing citrus fruit packed with nutrition, including vitamin C, vitamin A, calcium, folate, fiber, and potassium to name a few. One tangerine has half the vitamin C you need for the whole day!
•Tangerines are named after the place from where they were first shipped to Europe – Tangier in Morocco.
•They are the second-most produced citrus fruit in the world, after the sweet orange. Around 21 million metric tons are harvested from two million hectares around the globe.
•China sells and produces more tangerines than any other country, providing almost half of the global supply. Spain, Brazil, and Turkey are also large producers of tangerines.
•Tangerines have been cultivated for over three thousand years in counties like Japan and China.
•However, this amazing fruit did not arrive in the US until the mid-nineteenth century. The first batch of tangerines was brought to America when the Italian consul in New Orleans decided to plant it on the grounds surrounding the consulate. From New Orleans, the tangerine was taken to Palatka, Florida and it became a commercial crop like other citrus fruits. Florida has become famous for its production of oranges as well as tangerines. Most of the tangerines produced in the United States come from Florida and California.
•A tangerine tree is much smaller than most of the other citrus fruit trees. A mature tree is usually between 15 and 20 feet tall.
•Tangerines are easier to peel than other citrus fruits and are sometimes known as 'easy peelers'.
•Tangerines used to be nicknamed the 'Christmas Orange' because they were often stuffed in children's Christmas stockings.
•Tangerines are typically in their prime from late October through January.
•Because tangerines are easily crossed with other types of citrus, about 200 different types of tangerines have been created.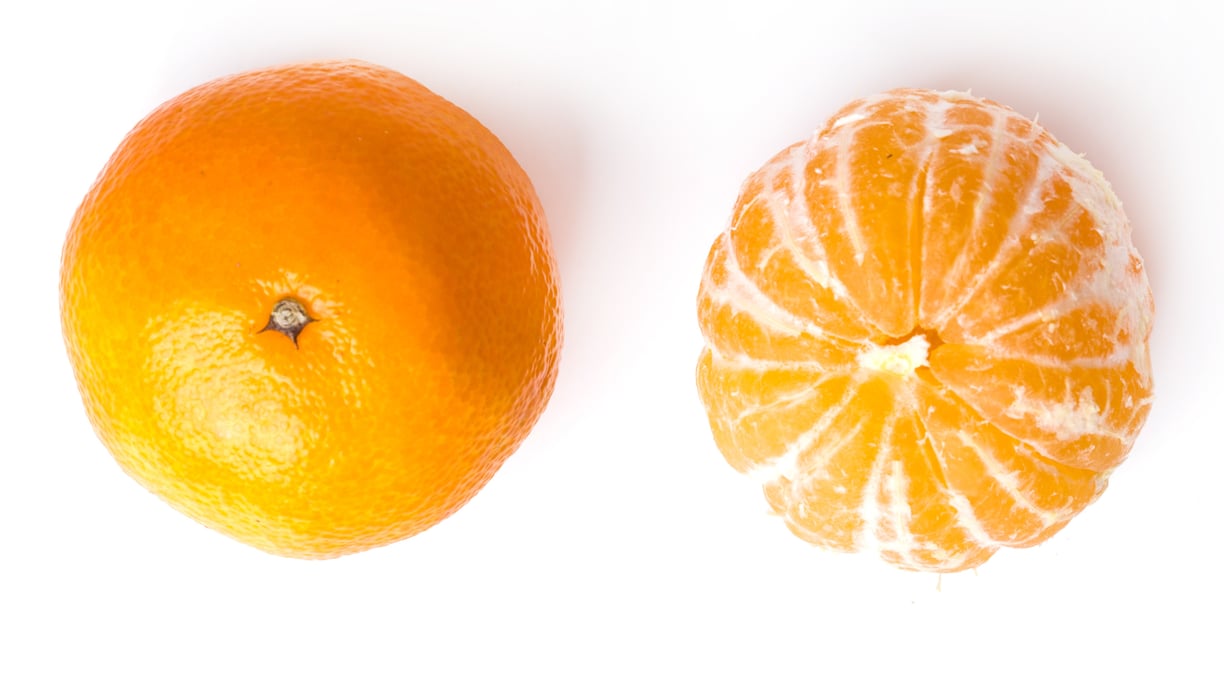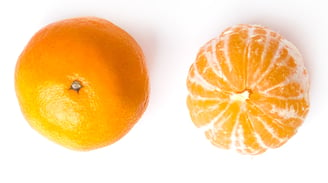 •Tangerine essential oil can be used to help soothe anxious feelings and manage stress.
•The peel contains a super-flavonoid, or antioxidant, called tangeretin. Super-flavonoids have shown promise in studies as an effective way to lower cholesterol.
•When selecting tangerines you should look for the ones that do not have any blemishes and are slightly heavy for their size and are firm to slightly soft. Also when choosing any type of citrus fruit, including tangerine and grapefruit, choose the ones that have thinner skins. This means that they are really juicy and should be very sweet. You will want to avoid tangerines that feature soft spots, dents, cuts, or mold.
•The color of a tangerine is generally not a good indication of sweetness, so do not be fooled into thinking the brightest orange tangerines are the sweetest.
•Tangerine trees grow best in subtropical environments where the nights are cool
•The secret to storing them is to make sure they stay chilled but not necessarily cold.
•Tangelos are a cross between tangerine and grapefruit. They are generally very juicy and have a mild sweet flavor.
•If you enjoy your fruit being really sweet, you will want to try honeybell tangerines. These honey tangerines are known for their sweet, honey flavor and are the sweetest tangerines produced.
•If you don't like seedy fruit, this seedless tangerine is a great option.
•Citrus fruits are actually a kind of berry with a tough, leathery rind, known as a hesperidium.
•A single citrus plant can have as many as 60,000 flowers, but only 1 percent of those flowers will turn into fruit.
•Citrus fruits that are grown in tropical climates without a proper winter will stay green on the outside. That's because citrus fruit needs to get cold to turn orange or yellow.