Strawberries
•Strawberries are the only fruit with seeds on the outside. The average strawberry—which, by the way, isn't technically a berry—contains about 200 seeds. •Unlike some other fruits, strawberries don't continue to ripen after being picked, so if they don't look ripe, they never will be.  •Strawberries and cream is a popular dessert
HEALTHY & FUN FRUITY FACTS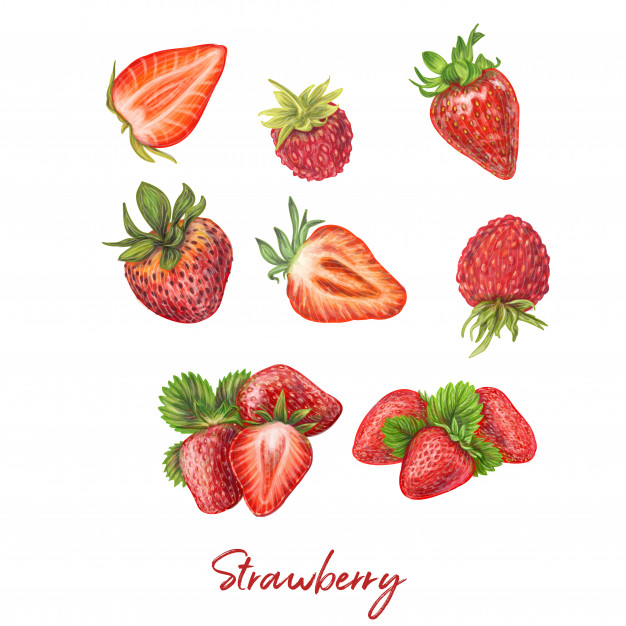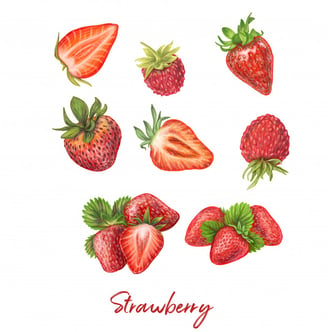 •Strawberries are the only fruit with seeds on the outside. The average strawberry—which, by the way, isn't technically a berry—contains about 200 seeds.
•Unlike some other fruits, strawberries don't continue to ripen after being picked, so if they don't look ripe, they never will be.
•Strawberries and cream is a popular dessert during the British summer, famously consumed at the Wimbledon tennis tournament.
•There is a museum in Belgium dedicated to strawberries. In the gift shop at Le Musée de la Fraise (The Strawberry Museum), you can buy everything from strawberry jam to strawberry beer.
•Strawberries are actually flowering plants that belong to the rose family. When strawberries first became commercial products, the plants were cultivated in straw. Many think that's where they got their name.
•Strawberries are not really berries at all. They are the enlarged receptacle of a flower.
•If you bite into an apple you would expect to find the "seeds" inside. With the strawberry, the "seeds" are on the outside. Actually, strawberry seeds aren't really seeds. They are 'achenes', which are actually tiny fruits that contain seeds.
•The strawberry was first cultivated in Brittany, France almost 300 years ago, however ancient herbiaries list strawberries as a medicinal cure as early as the 13th century.
•Strawberries are not berries or even a fruit, technically. Berries are defined as having their seeds on the inside. The plant produces a fleshy "false fruit" aka pseudocarp from its flower, and what we think of as the seeds on the outside are the "true" fruits.
• Wild strawberries can be yellow
•Strawberries have more Vitamin C than oranges.