Pineapples
•Pineapples regenerate! You can plant pineapple leaves to grow a new plant. You can grow a pineapple by twisting the crown off a store-bought pineapple, allowing it to air dry for a few days, and then planting it. •Is that pineapple in your kitchen ripening too slowly? Stand it on the spiky end. Pineapples are actually berries
HEALTHY & FUN FRUITY FACTS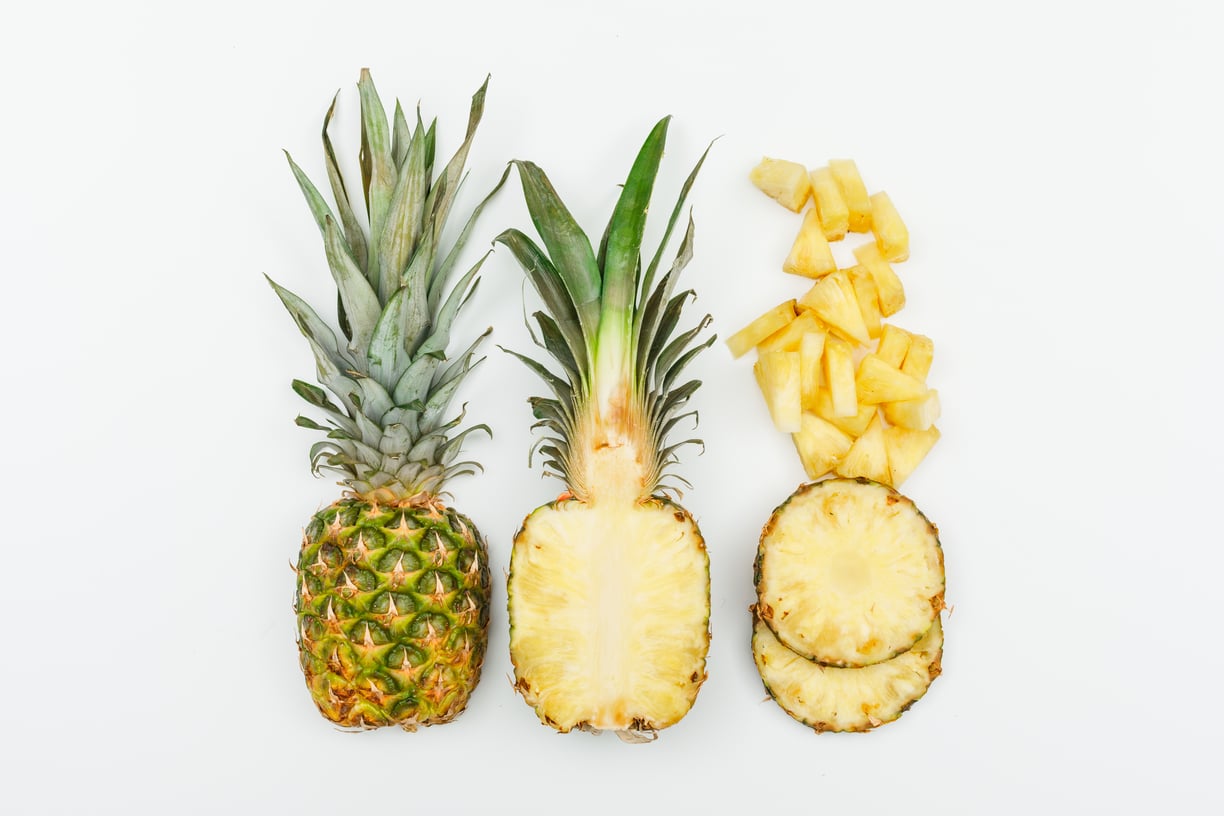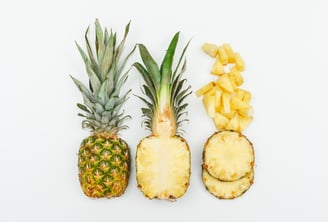 •Pineapples regenerate! You can plant pineapple leaves to grow a new plant. You can grow a pineapple by twisting the crown off a store-bought pineapple, allowing it to air dry for a few days, and then planting it.
•Is that pineapple in your kitchen ripening too slowly? Stand it on the spiky end. Pineapples are actually berries and it's ripening can be speeded up by making it stand upside down (leafy side down).
•Pineapple has protein bromelain that degrade meat. So, if you put a piece of pineapple somewhere in your mouth it will start eating you.
•A pineapple is not an "apple" it is actually a berry.
•Each pineapple plant only produces one pineapple per year.
•Most fruits develop in 3 to 4 months, but it takes about 18 months to two years for a pineapple to grow to its full size.
•The name "pineapple" came from European explorers who thought the fruit looked like a pinecone with flesh like an apple.
•Canned pineapple was first made in 1901 but wasn't widely available until engineer Henry Ginaca invented a machine in 1911 that could remove the outer shell, inner core and both ends of 100 pineapples in less than a minute! This machine, known as the "Ginaca machine", is still used in pineapple canneries today.
•You can't put fresh pineapple in Jell-O because the bromelain content prevents gelatin from setting. Canned pineapple, on the other hand, can be added to Jell-O because the canning process destroys the bromelain.
•The pineapple is a combination of many individual flowers, or berries fused together around a core. Pineapples contain about 75% of the daily recommended amount of manganese for strong bones. It takes three years for a pineapple to mature.
•Believe it or not, it's absolutely true. A little known fact about pineapple is that it contains an enzyme called bromelain. If you read other sources they all say pretty much the same things. This enzyme breaks down proteins in your mouth, namely your taste buds. This can wreck your palate for the rest of the day until your mouth can heal itself. A fun fact that a lot of people throw around that the enzyme bromelain is used in meat tenderizer. Pineapple is a fruit and that means it's great for you, but you should probably let a freshly sliced pineapple sit in the fridge for a bit before eating it so the enzymes can break down.
•As pineapples were so expensive in colonial times, people would simply rent these flavorful fruits and show them off to others as a sign of wealth.