N
Nectarines can be a pale white color, instead of their typical yellow, on the inside. A nectarine (Prunus persica variety nectarina) is a fuzzless variety of peach. Fuzziness is a dominant trait of peaches. The expression of a recessive allele is thought to be responsible for the smooth skin of nectarine fruits, which lack the fuzzy
HEALTHY & FUN FRUITY FACTS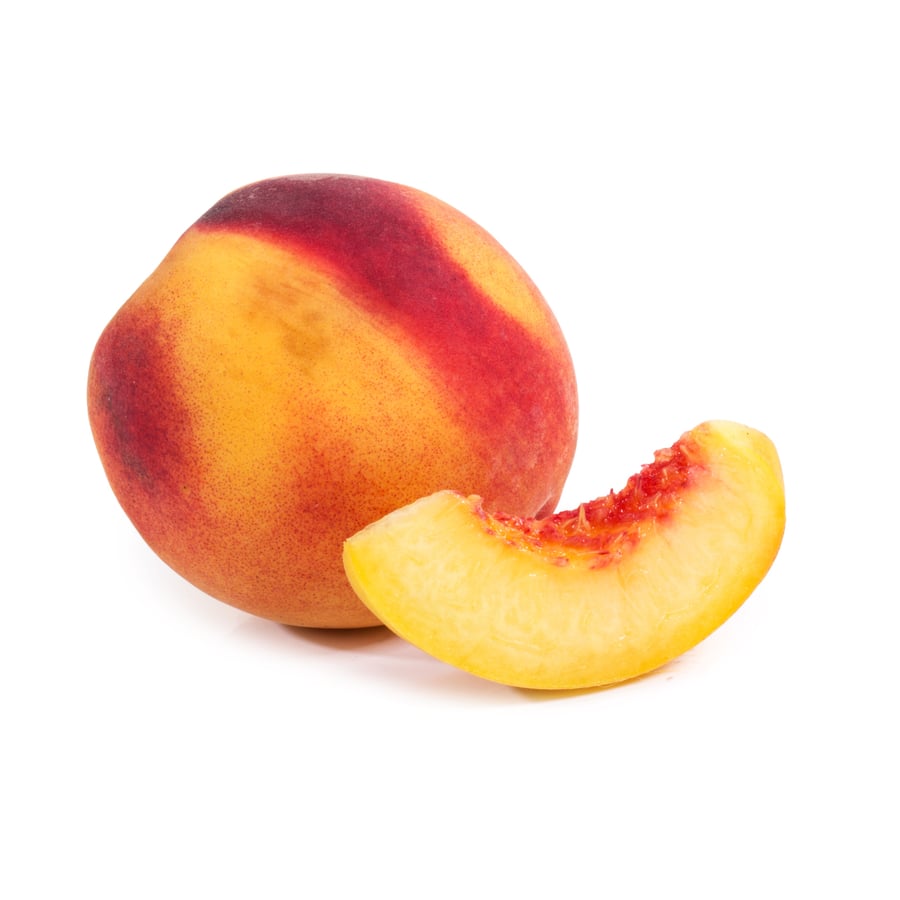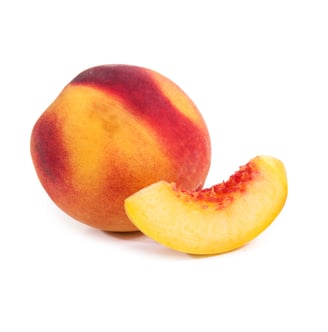 Nectarines can be a pale white color, instead of their typical yellow, on the inside.
A nectarine (Prunus persica variety nectarina) is a fuzzless variety of peach. Fuzziness is a dominant trait of peaches. The expression of a recessive allele is thought to be responsible for the smooth skin of nectarine fruits, which lack the fuzzy trichomes (plant hairs) characteristic of peach fruits.
Occasionally when peach trees are crossed or even self-pollinated they will produce some fruit whose seeds will grow into nectarine trees and others which will be peach trees. Nectarines will sometimes appear on peach trees, and peaches sometimes appear on nectarine trees!
It is impossible to tell which seeds from nectarine trees will produce nectarine-bearing trees, so commercial growers take branches that produce nectarines and graft them onto peach trees. The branches will continue to produce nectarines.
In appearance, nectarine trees are the same as peach trees, and are virtually indistinguishable from one another. Tree size and shape, leaves, and even buds look the same. Nectarines, however, are smaller and smooth-skinned (looking more like plums), golden yellow with large blushes of red (ripe fruit looks the same as unripe - the color does not change significantly, but they do get sweeter and softer). Their yellow flesh has a noticeable pink tinge, with a distinct aroma and a more pronounced flavor.
There are over 100 varieties of nectarine, both freestone and clingstone varieties, the same as for peaches. (Freestone's flesh separates from the 'pit' easily, while clingstones cling to the 'pit'). Nectarines are more delicate than peaches, bruising very easily.
Nectarines, like peaches, probably originated in China over 2,000 years ago and were cultivated in ancient Persia, Greece and Rome. They spread via the Silk Road and were grown in Great Britain in the late 16th or early 17th centuries, and were introduced to America by the Spanish.
Today, California grows over 95% of the nectarines produced in the United States.
The name 'nectarine' comes from the sweet food the gods eat, sweet as 'nectar'.