Mango-Curry Shrimp Salad in Wonton Cups
Prep time: 15 minutes, 12 servings
RECIPES & IDEAS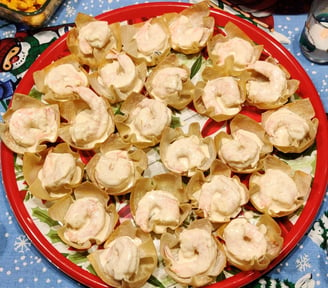 Mango-Curry Shrimp Salad in Wonton Cups
Ingredients:
12 wonton wrappers

Vegetable oil

½ cup mayonnaise

2 tablespoons chopped fresh cilantro (optional)

5 teaspoons fresh lime juice

3 teaspoons Savory Spiced Mango Conserve

12 ounces peeled cooked medium shrimp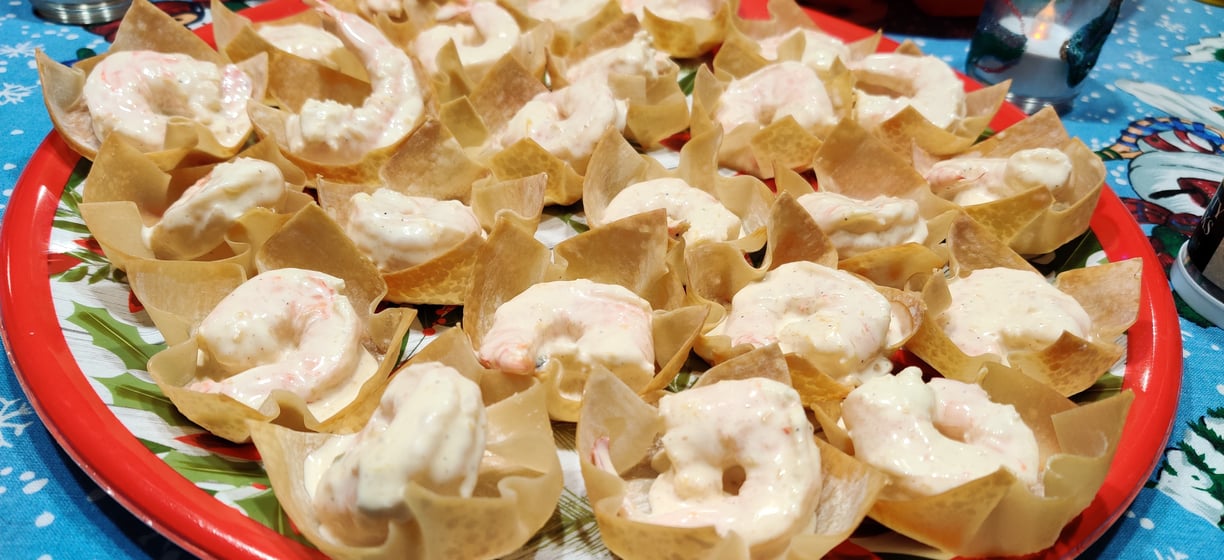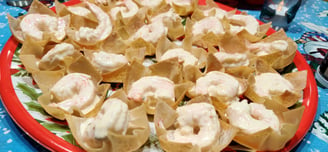 Directions:
1. Preheat oven to 325°F. Lightly brush oil into muffin tins. Press each wonton wrapper into a muffin cup. Bake until wonton cups are golden brown, about 10 minutes. Cool completely in tins.
DO AHEAD Can be made 3 days ahead. Remove cups from tins and store airtight at room temperature.
2. Whisk mayonnaise, chopped fresh cilantro, lime juice, and Savory Spiced Mango Conserve in a medium bowl to blend. Stir in shrimp. Season salad to taste with salt and pepper.
DO AHEAD Salad can be prepared up to 1 day ahead. Cover and refrigerate.
3. Place wonton cups on a serving platter. Spoon 1 shrimp salad into each cup. Garnish with cilantro leaves.