Crockpot Meatballs
Prep Time: 5 minutes, Cook Time: 2 hours 55 minutes, Total Time: 3 hours, Servings: 10
RECIPES & IDEAS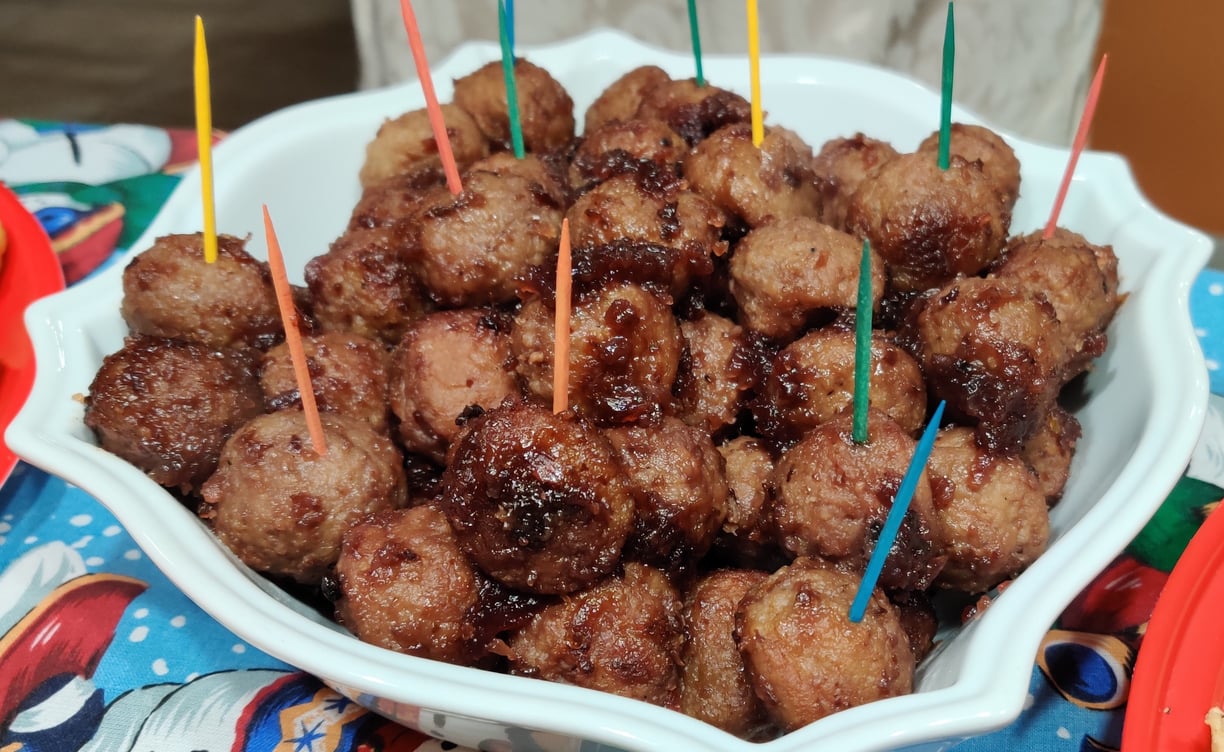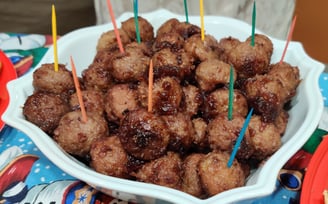 Prep Time: 5 minutes, Cook Time: 2 hours 55 minutes, Total Time: 3 hours, Servings: 10
INGREDIENTS:
INSTRUCTIONS:
Combine the mulled apple wine jelly and BBQ sauce in a small bowl or in the base of your slow cooker. Add meatballs and stir until they are coated with the sauce. Cook on high for 2 to 3 hours.

Enjoy as an appetizer or serve over rice for a main dish.
To make your own meatballs from scratch:
3 slices Italian bread, torn into small bits (1 cup)

1/3 cup milk

3 ounces sliced pancetta, finely chopped (or substitute Canadian Bacon)

1 small onion, finely chopped

1 small garlic clove, minced

2 tablespoons extra-virgin olive oil, divided

1 large egg

1 pound ground chicken

2 tablespoons mulled apple wine jelly, divided

3 tablespoons finely chopped flat-leaf parsley
Preheat the oven to 400°F with a rack in the upper third of the oven. Soak bread in milk in a small bowl until softened, about four minutes.

Cook the pancetta for a couple of minutes and then add the onion, and garlic in one tablespoon of the rendered pancetta fat with 1/2 teaspoon each of salt and pepper in a large skillet over medium heat until the onion is softened, about 6 minutes. Cool slightly.

Squeeze the bread to remove excess milk, then discard the milk. Lightly beat an egg in a large bowl, then combine with chicken, 1 tablespoon mulled apple wine jelly, pancetta mixture, bread, and parsley. Form 12 meatballs and arrange them in a 9×13 roasting dish.

Stir together remaining tablespoons of mulled apple wine jelly and oil and brush over meatballs, then bake in the upper third of the oven until meatballs are just cooked through, about 20 minutes.