Chocolate Part 3 of 6
53. The spread of chocolate from Spain throughout Europe began in the sixteenth century with the expulsion of Jews from Spain and Portugal during the Inquisition. Some Jews who left Spain brought with them Spain's secrets of processing chocolate. 54. From 1500 to 1900, Europeans documented 100-plus medical uses for
HEALTHY & FUN FRUITY FACTS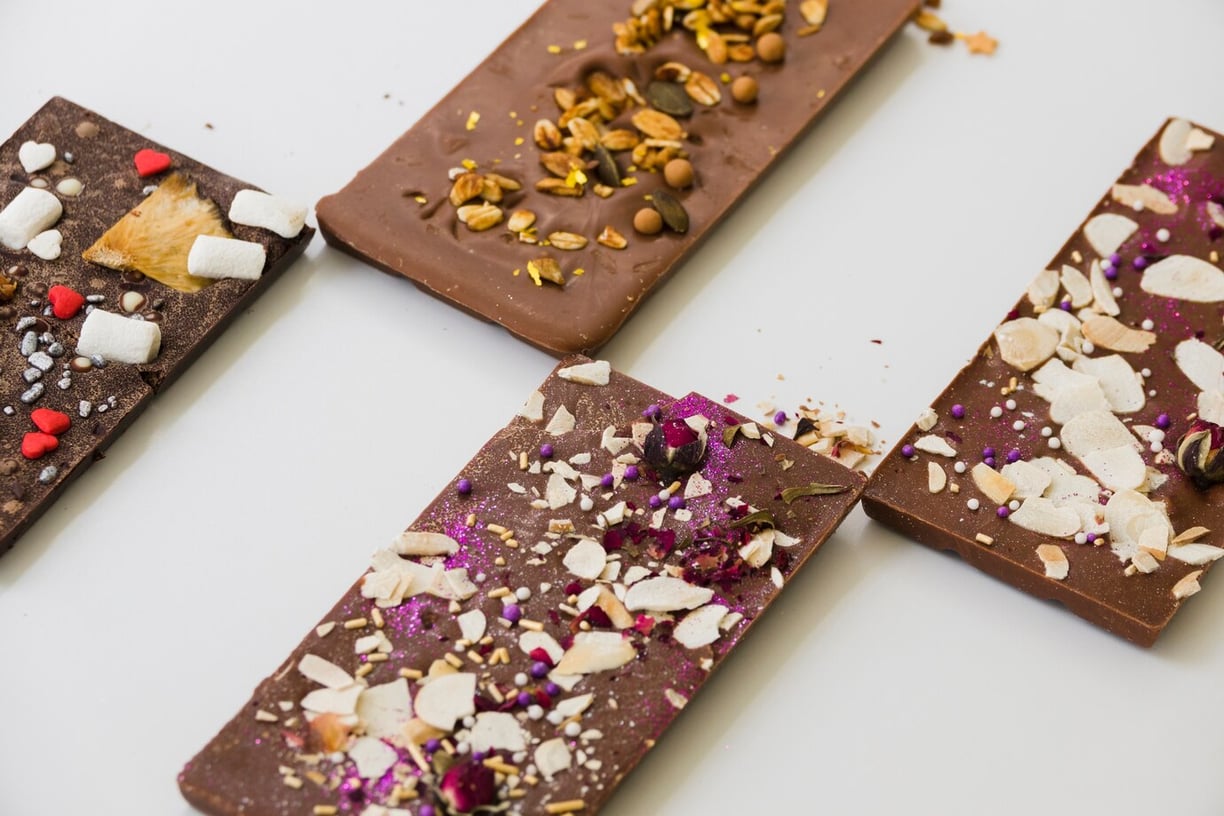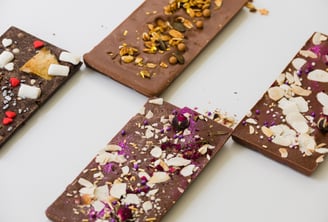 53. The spread of chocolate from Spain throughout Europe began in the sixteenth century with the expulsion of Jews from Spain and Portugal during the Inquisition. Some Jews who left Spain brought with them Spain's secrets of processing chocolate.
54. From 1500 to 1900, Europeans documented 100-plus medical uses for chocolate, including treatment of dysentery, gout, fever, seizures, anemia, vision difficulties, urinary problems, and intimacy issues.
55. In 17th century Mexico someone suffered death by chocolate. Poison was injected into chocolate, killing a Spanish Bishop who banned the consumption of chocolate during church services. The Catholic Church once associated chocolate with heretical behavior, including blasphemy, extortion, witchcraft, seduction, as well as being an observant Jew.
56. The Natural History Museum found that chocolate milk was invented in the early 1700s in Jamaica by Irish botanist Sir Hans Sloane. The natives of the land gave him straight cocoa to drink, but could only stomach it when he mixed it with milk, according to the museum's research.
57. In 1730s Philadelphia, Benjamin Franklin's legendary print shop sold bibles, stationary tools, writing implements, handmade parchment, and one consumable — a drinkable chocolate. In Franklin's colonial America, liquid cacao was nearly as popular as coffee and tea, but this drink was not your grandma's hot chocolate — it was thick, strong, quite bitter, and contained no sugar.
58. Thirty-one years later, Franklin, writing under the alias Richard Saunders, touted chocolate as a cure for smallpox in his Poor Richard's Almanac, colonial America's most popular publication. He was not proven correct, however, as no sure cure for smallpox was ever found. (Twentieth-century vaccines did manage to eradicate the disease by 1980.)
59. Cornell University reports that in 1753 Swedish physician Carl Linnaeus gave the cacao tree its botanical name, Theobroma cacao, which is Greek for "cacao, food of the gods." Linnaeus, who originated taxonomy — the manner of naming and classifying all organisms — did not reference the divine this plainly in any other species names he dreamt up.
60. The first machine-made chocolate was produced in Barcelona, Spain, in 1780.
61. When English Buccaneers overran a Spanish ship loaded with cacao beans, they set it on fire, thinking the beans were sheep dung.
62. Some scholars link the growing popularity of chocolate houses in Europe, such as the Cocoa-Tree Chocolate House on St. James Street in London, with the beginnings of the Enlightenment. That was the drink on the table when 18th-century thinkers started to question long-held verities: the supremacy of the Church, the rights of kings, and potential for improvement in the common man and woman.
63. The English chocolate company Cadbury made the first chocolate bar in the world in 1842.
64. Until 1847, chocolate was a delicacy enjoyed in bitter liquid form. The British chocolate company Fry and Sons introduced the concept of "eating chocolate" after combining cocoa butter, sugar, and chocolate liquor. This concoction was more grainy than smooth but was still enjoyed by many. Nearly 20 years later, Fry revolutionized the world of sweets, releasing humankind's first mass-produced chocolate bar.
65. Richard Cadbury, the son of Cadbury founder John Cadbury, made the first heart-shaped box of chocolates in 1861 for Valentine's Day.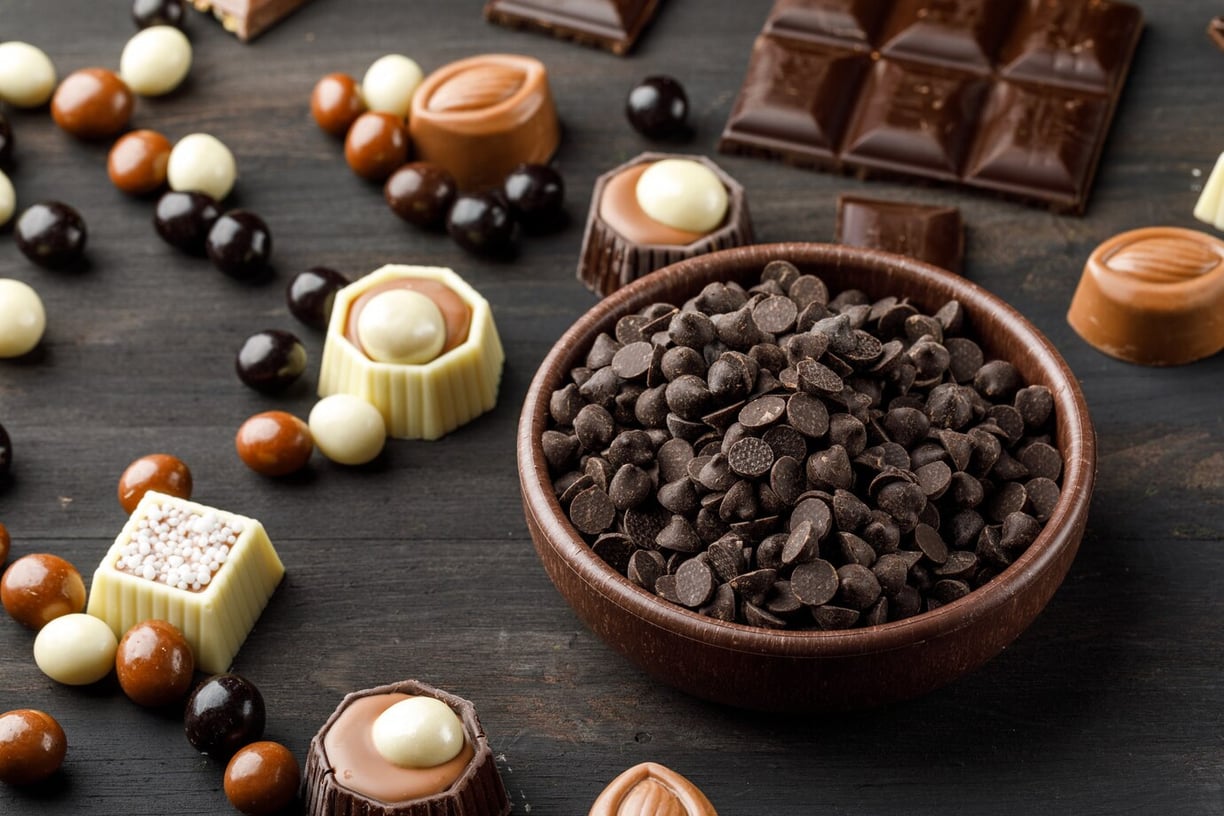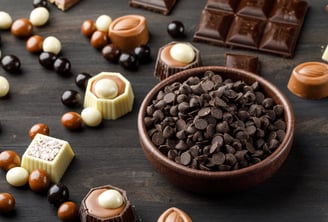 66. Nestlé, one of the biggest food companies in the world, was founded in 1866 by Henri Nestlé in Vevey, Switzerland. It did not start as a chocolate company, but actually as an instant milk product, according to the company's website.
67. Daniel Peter, a Swiss chocolatier and entrepreneur, spent eight long years trying to figure out a recipe for milk chocolate that would work. It wasn't until 1875 that he realized that condensed milk was the answer to all his troubles.
68. The Cadbury Easter Egg is over 140 years old, according to the Cadbury website. The first egg was made in 1875 with dark chocolate and was filled with sugar-coated chocolate drops.
69. The famous chocolate maven didn't actually start making chocolate with his famous Hershey company. Milton Hershey actually started making caramels under the Lancaster Caramel Company in 1886, and began to sell chocolate in 1900.
70. William Cadbury (Grandson of Richard Cadbury, the founder of Cadbury) commissioned the design of the Cadbury logo in Paris 1905 by French designer George Auriol.
71. Hershey's Kisses were first produced in 1907 and were shaped like a square. A new machine in 1921 gave them their current shape.
72. The Mars family, which founded the famous Mars candy company, named the popular candy bar after their beloved horse, Snickers, in 1930.
73. Chocolate chip cookies were discovered totally by accident. In 1938, a woman named Ruth Wakefield thought that adding chocolate chunks to her cookie batter would result in chocolate cookies. Instead, she stumbled upon the recipe for what would become the (world's favorite cookie). Wakefield eventually sold the recipe to Nestle Toll House in exchange for a lifetime supply of chocolate.
74. M&Ms were created in 1941 as a means for soldiers to enjoy chocolate without it melting.
75. Nutella was invented during WWII, when an Italian pastry maker mixed hazelnuts into chocolate to extend his cocoa supply.
76. In 1947, hundreds of Canadian kids went on strike and boycotted chocolate after the price of a chocolate bar jumped from 5 to 8 cents.
77. The original Willy Wonka and the Chocolate Factory movie from 1971 was actually used as an advertisement for Quaker Oats. The film was funded by the food company in order to promote their new Wonka chocolate bar, which is why the film is named Willy Wonka and the Chocolate Factory instead of Charlie and the Chocolate Factory like the original book.
78. The famous chocolate river from the original Willy Wonka & the Chocolate Factory film was made with 15,000 gallons of water mixed with chocolate and cream. The river spoiled fairly quickly due to the cream and the cast said it stank.