Chocolate Part 2 of 6
27. Dark chocolate improves several important risk factors for disease. It lowers the susceptibility of LDL to oxidative damage while increasing HDL and improving insulin sensitivity. 28. Observational studies show a drastic reduction in heart disease risk among those who consume the most chocolate. Harvard University
HEALTHY & FUN FRUITY FACTS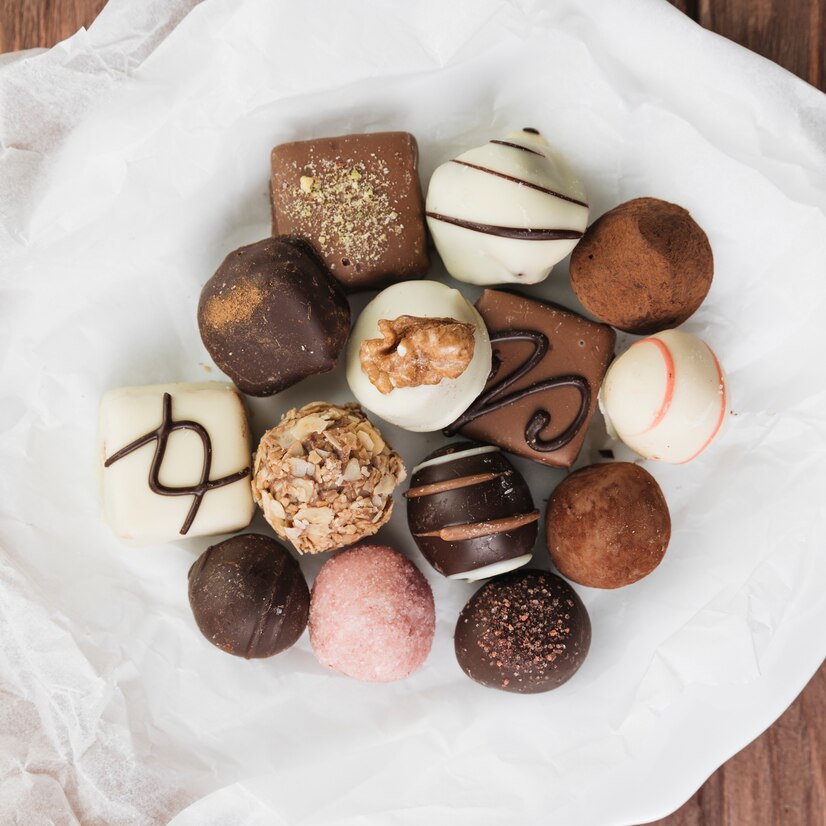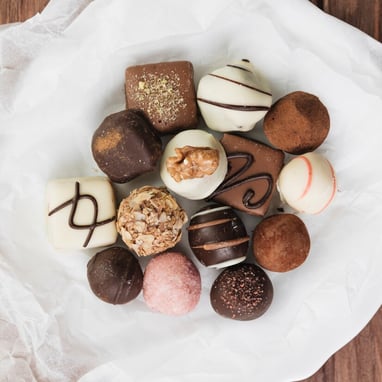 27. Dark chocolate improves several important risk factors for disease. It lowers the susceptibility of LDL to oxidative damage while increasing HDL and improving insulin sensitivity.
28. Observational studies show a drastic reduction in heart disease risk among those who consume the most chocolate. Harvard University noted that chocolate can significantly reduce the risk of heart disease. The university stated that middle-aged and older adults that ate 3.5 ounces of chocolate daily were less likely to suffer from heart disease in comparison to those who had less.
29. Studies have demonstrated that one of the major saturated fats in chocolate does not raise cholesterol like other hard fats–meaning chocolate can be enjoyed in moderation.
30. Research to date supports that chocolate can be enjoyed as part of a balanced, heart-healthy diet and lifestyle.
31. The average serving of milk chocolate has about the same amount of caffeine as a cup of decaf coffee.
32. Studies show that the flavanols from cocoa can improve blood flow to the skin and protect it from sun damage. Researchers have found no link between acne and chocolate. In fact, German researchers suggest that flavonoids in chocolate absorb UV light, which help protect and increase blood flow to the skin, ultimately improving its appearance.
33. Chocolate has an antibacterial effect on the mouth, as eating pure cocoa has been shown to prevent tooth decay.
34. Chocolate is known to have extremely soothing properties. A study by Essex University found that people were more relaxed and actually paid attention and retained more information when just the smell of chocolate was around.
35. Cocoa or dark chocolate may improve brain function by increasing blood flow. It also contains stimulants like caffeine and theobromine.
36. Theobromine, the compound in chocolate that makes it poisonous to dogs, can kill a human as well.
37. A lethal dose of chocolate for a human being is about 10 kilograms (22 lbs), which is about 40 Hershey bars.
38. The first cacao trees were found in the Amazon River basin and the Venezuelan and Colombian Andes
39. The earliest known human consumption of cacao beans (the source of chocolate) took place in the highlands of Ecuador amongst the Mayo-Chinchipe people. As early as 3300 B.C., beans were toasted, ground, and blended with water, chili powder, and other zesty spices to produce a foamy drink.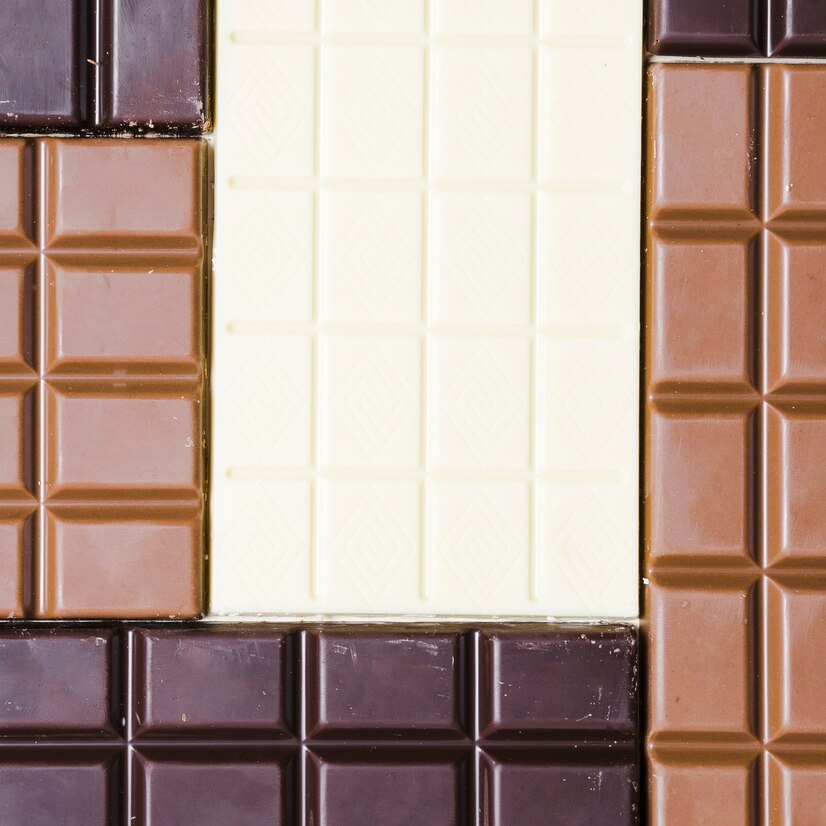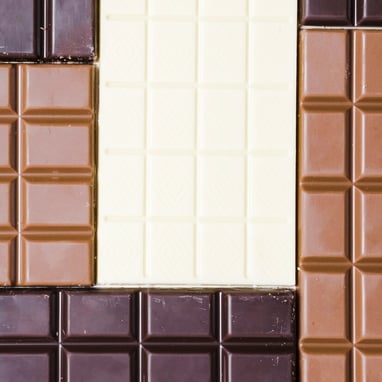 40. The word "chocolate" comes from the Aztec word "xocoatl," which referred to the bitter, spicy drink the Aztecs made from cacao beans.
41. Motecuhzoma Xocoyotzin (Montezuma II), the 9th emperor of the Aztecs, was one of the most wealthy and powerful men in the world. He was also known as The Chocolate King. At the height of his power, he had a stash of nearly a billion cacao beans.
42. Aztec emperor Montezuma, infamously known today for having an illness named after him, is perhaps the world's first "chocoholic" — he is said to have consumed a whopping 50 cups of this cacao drink daily. Coincidentally, he lived to be 54 years old at a time when the life expectancy in his country was a mere 40. His royal court considered cacao more valuable than gold and also used it as a form of money.
43. Montezuma's generals fed chocolate to their soldiers to increase energy and focus, a practice that colonists adopted during the Revolutionary War. In the U.S. Civil War, chocolate was fed to the injured to increase energy and hunger. Some in the military even chose to be paid in chocolate for their service.
44. During the Aztec reign, a slave could be bought for 100 cocoa beans.
45. According to Aztec legend, the god Quetzalcoatl brought cacao to earth but was cast out of heaven for giving it to humans. As he fled, he vowed to return one day as a "fair-skinned bearded man to save the earth."
46. The ancient Maya are believed to be the first people to regularly grow cacao trees and drink chocolate.
47. In Mayan times the cocoa bean was used as currency as it was considered to be worth more than gold dust. Cultivation of the beans was restricted so the value of cocoa beans as money would not go down.
48. Mayans used chocolate in baptisms and in marriage ceremonies. It was also sometimes used in the place of blood during ceremonies. A drawing from the Mayan Madrid Codex shows gods piercing their ears and sprinkling their blood over the cacao harvest, indicating a strong association between blood and cacao in Meso-American tradition Mayan emperors were often buried with jars of chocolate by their side.
49. In the ancient Mayan civilization, humans were often sacrificed to guarantee a good cacao harvest. First, the prisoner was forced to drink a cup of chocolate, which sometimes was spiked with blood because the Maya believed it would convert the victim's heart into a cacao pod
50. In Mayan civilization, cacao beans were the currency, and counterfeiting cacao beans out of painted clay had become a thriving industry. Goods could be priced in units of cacao: a slave cost 100 beans, the services of a prostitute cost 10 beans, and a turkey cost 20 beans. While the Spanish conquistadors horded gold, the Mesoamericans horded cacao beans. In some parts of Latin America, the beans were used as a currency as late as the 19th century.
51. Columbus's son Ferdinand recorded that when the Mayans dropped some cacao beans, "they all stopped to pick it up, as though an eye had fallen." Columbus, who was searching for a route to India, did not see the potential of the cacao market and mistook them for shriveled almonds
52. Chocolate first arrived in Europe during the 16th century in the form of Mesoamerica's spicy cacao drink. It was brought back from Spain by explorer Hernán Cortés, who called it "the divine drink which builds up resistance and fights fatigue…it permits a man to walk for a whole day without food."