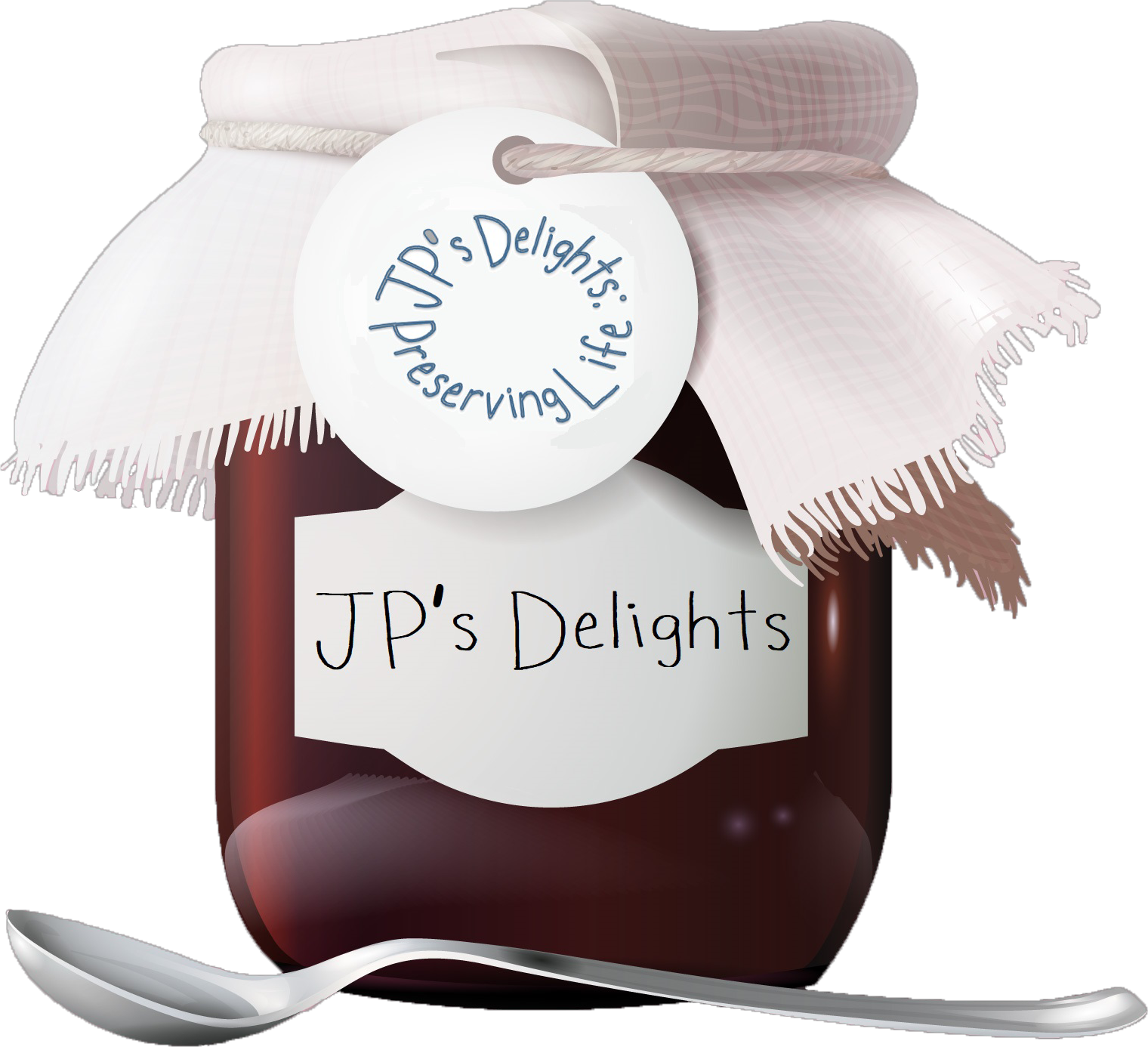 You've got some Q's & we've got tons & tons of A's. Ask us about an order, a product, what you should name your puppy…anything we can help with! Don't be shy - we promise we're really nice.
At JP's Delights, we want to give our customers the most enjoyable shopping experience, one that will keep them coming back to our store time and time again! In today's online shopping market, we believe that honesty is the best policy. That's why we designed the most generous, fair, and transparent store policy for our customers. We founded JP's Delights with one goal in mind: giving our customers a sweet, rewarding, and enjoyable shopping experience. We conduct business according to the same values, knowing that better service equals loyal customers. Our store policies are detailed below, please have a look and contact us if you want to learn more! Read the following sections to find out more about how we ship or exchange products, or about how we secure your personal data.
Please don't hesitate to contact us if you have any questions!
Artisanal: All the cooking process is made by hand.
Small Batch: Small is beautiful, personalized attention to detail results in a higher quality product.
Gluten-free: our preserves are free of gluten ingredients.
Soy Free: all our preserves are soy-free.
Vegan: All our fruit preserves are animal by-products free.
Organic: When possible we use Organic fruit and organic ingredients for our preserves. Not all the fruit we use is certified organic (the high cost of certification is too expensive for some small farmers), but it's always grown using organic methods.
GMO-free: When possible our preserves are GMO-free. We try our best not to use GMO fruits or any GMO ingredients.
We never use preservatives, no artificial ingredients, no flavor enhancers, no artificial food coloring, no additives, no corn syrup, no high fructose corn syrup, no fillers, and are sulfite-free.
Jar Sizes
~1.25 oz. is the perfect trial size to sample the latest unique & exotic flavors to find your favorite. You've got nothing to lose. It gives 1 serving for cooking or a couple of morning breakfast toasts.
~4 oz. is the perfect size to test out a couple of our recipes or to cook a pair of meals. Come experiment with us and you won't be disappointed!
~8 oz. is excellent to cook a recipe for 4 people or to give you enough preserves to last 2 week's worth of breakfast toasts for yourself.
~12 oz. is an ideal family size for your favorite flavors! Gather friends & family around the table to entertain & catch up with unique & exotic flavors. Refrigerate for 6 months or unopened for 2 years.
How do I place an order?
Order via our online shop, over email orders@jpsdelights.com, by fax (954) 252-9491, or through the phone (954) 861-0714.
Shipping
Shipping and Delivery are calculated upon checkout, but usually somewhere between $9 and $25...
Shipping will be done by the fastest and cheapest method to save our customers the most
Shipping: If you order a gift basket or your items do not fit into one of the flat rate boxes below we will create our own box and ship with the cheapest and fastest service for your convenience. We will let you know how much the shipping will be before it is charged.
-Small Flat Rate Box: up to 10 jars of 1.5 ounces
-Medium Flat Rate Box:
-Large Flat Rate Box:
Delivery
Delivery: Is couriered in person by hand or with no contact drop-offs. The cost is .58¢ per mile up to 10 miles. Anything over 10 miles will be .75¢ per mile up to a 100-mile radius from Davie, FL. Example: 1 mile will be .58¢, 10 miles will be $5.80, 11 miles will be $8.25, and 100 miles will be $75.
-Waiting Time: .90¢ per minute (After 10 min. grace period)
-Rush = 1.5x Regular rate
-Double Rush = 2X Regular Rate
-Triple Rush = 3X Regular Rate
-Exclusive Rush = 4x Regular Rate
Free Pick-Up: What stores carry our preserves?
FREE Pick Up: Free pickup from any of our events or in-store locations...
For events please see the Where to Find Us page
United States Post Office: 3850 S University Dr., Davie, FL 33328 by appointment.
The D in Delicious: 6018 SW 18th St C9, Boca Raton, FL 33433. Sunday - Thursday noon – 10 PM, Friday 7:30 AM - 3 PM, and Saturday 6:30 PM - 10 PM.
Frenchy's Table: 235 Commercial Blvd, Lauderdale-By-The-Sea, FL 33308. Tuesdays - Saturdays 5:30–10 PM, or by appointment.
GROW: 314 Clematis Street, West Palm Beach, FL. Fridays 6pm-11pm, Saturdays 9am-1pm & 6pm-11pm, or by appointment.
Secure Ordering & Payment Options
Our online store offers up-to-date, risk-free shopping with an expanded emphasis on secure transactions through PayPal. We have the latest security techniques and public-key cryptography. The system we use encrypts all transactions into an indecipherable form. We decrypt the information upon receipt and immediately process your order. Nothing is kept in our system. We are PCI certified. You may also order by fax, email, or phone.
Returns & Refunds
Because our products are perishable, we are not able to accept returns or exchanges. Due to food safety reasons, we do not accept returns on any of our preserves. However, if a jam is not to your liking, feel free to contact us – we make a variety of flavors that we are sure we can find the perfect fruit for your next order!
More Details
All our preserves are organic, all-natural, and low in sugar. We hand make everything in small batches to ensure the perfect flavors and consistency. We try to source as much fresh and seasonal produce as possible from local farmers in south Florida and try to keep it non-GMO when we can help it. We don't use corn syrup, preservatives, artificial flavors, colors, nor additives. They are also gluten-free, fat-free, sodium-free, and dairy-free. Almost all flavors except 1 are Kosher, Halal, Ital, and vegan. We aim to make preserves that fit the needs of picky eaters as well as those with dietary and/or religious restrictions.
JP's Delights creates all different types of preserves like jams, jellies, chutneys, confits, conserves, fruit butters, marmalades, etc. We make them with farm-fresh local and seasonal organic ingredients. They can be kosher, vegan, and gluten-free depending on the needs of my patrons. We want to partner up with farmers who are throwing out ugly produce they can't sell to help stop food waste. Teaming up with local farmers cuts transportation which lowers the carbon footprint. We also want to promote the 3 Rs of recycling, reusing, and reducing by offering 10% off to patrons who bring back their glass jars. We want to increase our impact by preserving lives through a 10% donation to a reputable cancer charity organization.
They all currently come in glass jars that are 1.25 oz, 4 oz, 8 oz, 12 oz, in variety packs, or in gift baskets.
Our preserves can be separated into 4 different flavor categories of sweet, savory, spicy, and alcohol-infused. Some flavors have an international flair that will evoke a nostalgic feeling in those who are ex-pats or globetrotters.
Our real value is in our unique taste from our creative recipes. We offer unusual and award-winning products that can't be found anywhere else.
Storage & Shelf Life
When stored correctly in a cool, dry, dark place the unopened shelf life is 24 months, and once opened and refrigerated it is best used within 3 months. But really as long as the jar is sealed it won't spoil and can last indefinitely (although for the brightest, freshest flavor we recommend eating it before a year). Once you open your jar of jam it must be refrigerated. Make sure to tightly close the cap before putting it back in the refrigerator. Always use clean utensils to scoop out of the jar and don't cross-contaminate between different jars. If you're eating straight out of the jar make sure to use a different spoon each dip into the jar. It is the nature of packaged food preserves to experience some slight color and flavor degradation during extended storage. Preserves should be stored in cool temperatures (50° F to 60° F is preferable, but it should not exceed 75° F for extended periods) and should not be exposed to direct sunlight. Most of our fruit preserves have a 2-year shelf life. However, in order to obtain the maximum color and flavor of our preserves, we do recommend consuming them within one year of the purchase date. When do preserves expire? As many consumers will know, preserves will keep for much longer and can still be in perfect condition even after ten years.
Do I need to refrigerate your jams, jellies, preserves, etc.?
You must refrigerate your preserves after opening, per the instructions on the back label of our preserves. For maximum freshness and flavor, we do not recommend using opened preserves if they have been without refrigeration for more than 48 hours. Because our preserves are natural products with no artificial preservatives and lower sugar content, they are more perishable than your typical store-bought jams. We guarantee the quality of our preserves for two years (24 months) after production. We recommend that all preserves be refrigerated after opening. Although we do not guarantee our preserves for a specified period of time AFTER they are opened, by storing an open jar with the cap tightly closed in your refrigerator, our preserves should last for several weeks without a problem.
Where are your organic ingredients from and how do you know your organic ingredients are really organic?
We source our organic ingredients as seasonally and locally as possible from farmers in South Florida. Message us for a list of our produce providers. Most of these small farmers cannot afford the organic certification, but publish in detail how they grow their produce to fit within the organic guidelines. We have personally visited each farm, gotten to know the farmers, and watched their process to ensure that everything is grown free from pesticides.
A family member has Celiac disease. Are your products gluten-free?
Yes, all our products are gluten-free.
Do your products contain nuts?
One of our newest items, Mango, Coconut, Macadamia Nut Conserve, contains nuts, so there are nuts present in the kitchen occasionally. However, we are very careful to avoid cross-contamination and thoroughly clean our equipment after every production run of any flavor. None of our recipes use any peanuts or sesame nuts. Our preserves are produced in a kitchen that also makes food containing hazelnuts and chestnuts. We follow highly controlled and strict (HACCP certification) cleaning processes throughout our kitchen that minimize any risk of nut residue.
Are your preserves GMO-free?
Yes, all our preserves are as non-GMO as possible. When given the option we opt for non-GMO ingredients. The Non-GMO Project is a non-profit organization that offers third-party verification and labeling for non-GMO (genetically modified organism) food and preserves in North America. We follow their guidelines without their certification due to the extra costs associated with it.
Are your preserves vegan?
Yes. No dairy or animal preserves are present in our preserves, except for 1. All of our preserves except for one are vegan.
Are your preserves Certified Kosher, Halal, or Ital?
Not as a rule. While we do make all, but one of our preserves following in the Kosher, Halal, and Ital ways we are not certified because of the high costs associated with those certifications and monthly inspections. We maintain the proper protocols for creating, bottling, storing, and cleaning all of our preserves and kitchens that would be considered keeping Kosher. However in certain wholesale bulk order situations, kosher can be arranged.
Are your preserves BPA Free?
We use glass jars which means BPA NI (Bisphenol A non-intent) packaging for our preserves. Glass is the safest bottle type because it's chemical-free, made from natural materials, and dishwasher safe.
What type of pectin is used in your preserves?
We use all-natural fruit pectin. Where necessary, we use fruit pectin to help make jam set. Not all of our preserves contain it as we cook in the traditional way and can often create a natural set without the need for pectin. For example, our Orange Marmalade contains just oranges and sugar, there is enough natural pectin in the peel of the oranges to make it set just by cooking with sugar. The pectin we use is from fruit so all of our jams and marmalades are suitable for vegans. The pectin we use comes from apples and citrus fruits, such as oranges, lemons, and limes. Pectin is responsible for jelling our preserves.
What type of citric acid is used in the preserves?
Citric acid is juiced from lemons, limes, and oranges and used as an acidulate in jams and jellies to adjust the pH (acid level) to inhibit mold growth after opening.
What do you use to sweeten your preserves? Do they contain high fructose corn syrup?
NO! Our preserves are sweetened with fruit juice. Our recipes use sugar derived from beets, raw brown cane sugar (derived from the cane plant), or a combination of both. This combination of sugars is part of our time-honored recipes that helps to create a special flavor and taste. We use sugar in our preserves because we strongly believe it provides the best results. Sugar does for sweet foods what salt does for savory, helping each flavor to accentuate and shine. Although fruit preserves definitely are not a low-sugar food, ours never taste sugary; we are focused on a perfect flavor balance that accentuates the natural flavor of the fruits. We use ripe fruit to be able to take advantage of the natural sweetness of the fruit and at the same time use less sugar.
Are your preserves made with natural ingredients? What are natural flavors in your preserves?
YES! It's all fruit. We don't like artificial additives. Sometimes we add pectin to make the jam set and sometimes, if the acidity levels are too low, we use lemon juice to balance things. All of our preserves are made with natural ingredients: fruit, sugar, lemon juice, and fruit pectin. We never use preservatives, no artificial ingredients, no flavor enhancers, no artificial food coloring, no additives, no corn syrup, no high fructose corn syrup, no fillers, and are sulfite-free.
What's the difference between Preserves, Jelly, Jam, Marmalade, Conserve, Fruit Butters, Chutney, and Relish?
JELLY is made from only the juices of fruits. Jellies offer a uniform texture, are clear, and firm enough to hold its shape when turned out of its container compared to preserves and jams.
JAM is made from a blend of crushed pieces of fruit and fruit puree, not whole fruit.
PRESERVES contain whole or large pieces of fruit, making them thicker and more fruit-filled than jams or jellies. Preserves are made from cooking whole fruits, including the skin and seeds. We ensure that pieces of fruit are present in each jar. Preserves feature a fuller fruit flavor compared to jams.
MARMALADE is jelly with shreds of citrus fruit peel.
CONSERVES are jams made from a mixture of citrus fruits and can also include nuts.
FRUIT BUTTERS are made from fruit pulp and sugar cooked together. There is no butter in fruit butter. The term may have developed to describe the appearance of the product or because it is a spread.
CHUTNEY and RELISH are flavorful, seasoned condiments with a consistency similar to jam. Chutney is typically made with fruits and relish is typically made with vegetables.
Is everything made in the USA?
We handcraft everything right here in South Florida. We support American-made goods and the manufacturers who provide them whenever we can like with our jars, lids, labels, etc. We also search the globe for inspiration to find unique flavor combinations.
Why can't I find all the preserves all the time?
Our preserves are made using fresh fruit. We source rare, exotic, and local subtropical fruits for our preserves. We have to guess what we're going to need, pick the fruit, make the preserve, and then store it. In winter we are busy making marmalades; in summer we make jams and preserves from the fresh fruits grown in South Florida; in between those busy times, we make jellies, chutneys, fruit butters, and anything else that tastes just as good when made from freshly frozen fruit as it does from fresh. Many of our seasonal flavors are also locally grown as often as possible. Florida's bountiful land is deliciously unique, from the Key Limes, at the tip of Key West, to the Orange groves in North Florida. South Florida's subtropical climate is our motivation.
Can I personalize my gift?
Yes! We will enclose a gift card with your inscription. Simply type in your message on the order form.
Event Favors
Let us provide your party favors for your wedding, dinner party, baby shower, anniversary, or office party. Whatever your special occasion, give your guest that "specially handcrafted goodie" by JP's Delights.
Where can I get recipes using your preserves?
Please visit our recipe page for great recipes and tips on ways to use our preserves. Click here to browse classic and new recipes. You're likely to find some favorites from our collection.
All fruit preserves are not created equal
Our fruit preserves are made with less sugar and more fruit. We use more than 80% fruit and add sugar depending on the natural sweetness of the fruit and use; that qualifies our fruit preserves as a luxury. Our fruit preserves are mostly fruit unlike many brands found at many stores around the world that only use 45 to 55 % fruit. Also, many of these brands use sweeteners like high fructose corn syrup instead of sugar simply because corn syrup is cheaper.
How are your preserves made?
We make our jams from the highest-quality local organic and/or sustainably grown fruit. Our products are all made in small batches in copper pans. Each pan produces about 24 jars at a time. These small batches are a large part of how we achieve such great results.
Are these preserves handmade in small batches?
Handmade high-quality foods involve an expensive process, intensive labor, and consistent attention to detail. Some of our preserves like the Eggplant Cinnamon Jam take a minimum of three (3) days to produce. We use only the best local fruit and the freshest ingredients available. High-quality preserve making is comparable to fine foods such as artisan cheeses, fine wines, and pastries. Our price might be higher than the conventional mass-produced everyday products, however, the huge difference in texture and most importantly the flavor makes it worth every penny.
What stores carry your preserves?
The D in Delicious: 6018 SW 18th St C9, Boca Raton, FL 33433. Sunday - Thursday noon – 10 PM, Friday 7:30 AM - 3 PM, and Saturday 6:30 PM - 10 PM.
Frenchy's Table: 235 Commercial Blvd, Lauderdale-By-The-Sea, FL 33308. Tuesdays - Saturdays 5:30–10 PM, or by appointment.
GROW: 314 Clematis Street, West Palm Beach, FL. Fridays 6pm-11pm, Saturdays 9am-1pm & 6pm-11pm, or by appointment.